On this page
Program overview
Engineers Australia / Australian Power Institute (API) Graduate Learning Program - Power and Renewable Energy is designed for organisations in the power and renewable energy industries that are ready to invest in their graduate workforce and shape them into efficient and effective engineering professionals. 
Designed in consultation with the Australian Power Institute and leading industry organisations, this engaging and flexible 24-month program supports the engineering transformation of the power sector. 
Our program will give your graduates the many skills they need to thrive as engineers, while also showing them how to continue developing these skills independently into the future. It will give them a greater understanding of the impact of their work and decisions on others. 
Content within the program aligns with the knowledge engineers need to start their journey towards Chartered status. 
This program is an excellent way to attract and retain your graduate workforce. 
This program is delivered in partnership with the Australian Power Institute.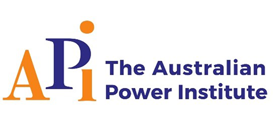 Is this program for you?
Your graduate(s) need to have an engineering degree in any discipline, have up to two years' working experience in the power and renewables industry, and must be interested in the technical transformation of the power sector.
Note: this program contains case studies and content from an engineering perspective. 
For organisations looking to upskill engineers in the next career stage, visit the Emerging Engineers Leadership Program page. 
For organisations looking to understand their engineering workforce capability, visit the Engineering Skills Framework page. 
Delivery options 
The program is delivered as a completely online learning experience, allowing graduates to continue their professional development from any location. 
It is delivered through a mix of flexible online education practices, including experiential and social learning, interactive webinars, virtual workshops, engaging materials with coaching, and support.  
The program has two delivery options: 
1. Public program - if you have a few graduate engineers and want them to network with peers from other organisations 
2. Private corporate program - if you have many graduate engineers and need an exclusive program that incorporates your organisation's policies and procedures. 
This program is flexible and you can customise the content and delivery modes to meet your business needs and complement your other learning programs. 
We can customise this program for groups of six or more.
You choose the time, place, duration and format.
Call us on +61 3 9321 1700 or complete the enquiry form to talk about your organisation's needs.
Enquire Now
What you'll learn
API Executive Insights Module (Part 1)
To commence the program, participants will join the API Executive Insights - Early Career Stream. This features sessions with 10+ CEOs and senior executives from the power sector sharing insights on the challenges and opportunities facing the sector. Participants will learn about the power and renewable energy industries in Australia, the skills required for these sectors, how leaders have solved challenges and the mindset behind this, and how to make meaningful contributions to the sector moving forward. 
Participants will also be guided through a capability self-assessment and the creation of a power-focused skills development plan, setting up an industry sector foundation of knowledge for the next module. 

Power industry review
Insights from CEOs and leaders
Opportunities and challenges for the sector
Skills and capability self-assessment
Creating a skills development plan
Personal Empowerment Module
This module lays the foundations for professional and personal growth. Participants are equipped with the skills to take personal responsibility for the planning and development of their own careers. They will develop their self-awareness, in order to regulate their emotions and improve their interpersonal skills. 
Communication
Self-management
Emotional intelligence
Resilience
API Executive Insights Module (Part 2)
This module keeps participants up-to-date with the challenges and opportunities facing the power sector in 2024. Joining a new series of the API Executive insights - Early Career Stream, participants will learn insights from a new set of CEOs and senior leaders.
With a foundational knowledge and a year's experience in the industry, participants will be able to choose sessions relevant to their role and company to develop deeper knowledge in technical, sector specific areas. Support will be provided to evaluate and update participants' skills development plans, ensuring they are linked to the strategic challenges and opportunities for the sector. 

Power industry 2024 and beyond
New insights from CEOs and leaders
Updated sector opportunities and challenges
Strategically linked personal development plan
Project Management Module
This module focuses on the skills and processes required to plan and execute successful projects that deliver desired business outcomes. Practical skills to leverage stakeholder relationships and manage projects are developed through a range of learning activities. 
The project management lifecycle
Problem-solving
Stakeholder engagement
Risk management
Professional Skills Module
This module builds leadership and professional capabilities to drive innovation and respond to a rapidly changing environment. It will challenge their ability to think critically and work collaboratively. A focus is placed on sustaining success throughout their careers and pursuing goals such as Chartered status. 
Leadership
Innovation
Teamwork
Critical thinking